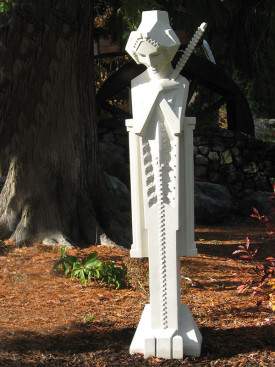 Downloadable Files
The product details are available in Adobe Acrobat PDF format. Select the link below.
Midway Gardens Sprite with Baton PDF
Frank Lloyd Wright Collection
Authenticated by the Frank Lloyd Wright Foundation, Full Scale Reproductions of the Original Sculptures Cast In Reconstituted Stone
A companion to the 66″ tall Sprite, this 64″ statue represents a whimsical woman carrying a baton or scepter. Both Sprites display extraordinary detail in cast stone workmanship. Weight 350 lbs.
Please email or call us for prices and freight charges.
sales@nicholsbros.com / (800) 483-5720
Available Colors:





Midway Gardens Sprite with Baton - Dimensions:
Height
Weight
64"
300