For our Wholesale customers in the Northwest, Nichols Bros.Stoneworks offers our Stonewagon Program. Our Stonewagon Van is a "showroom on wheels" that has been specially modified to accommodate 400 to 500 pieces of our statuary in a variety of finishes. Wholesalers can shop directly from our Stonewagon inventory and select the pieces that will fit best into your business, or you can place a specific order from our website or catalog. Our Stonewagon Van covers routes in most of Washington and NW Oregon, and service these areas throughout the year. If your location is within our scheduled Stonewagon routes, we can usually bring the product to you with little or no minimum order.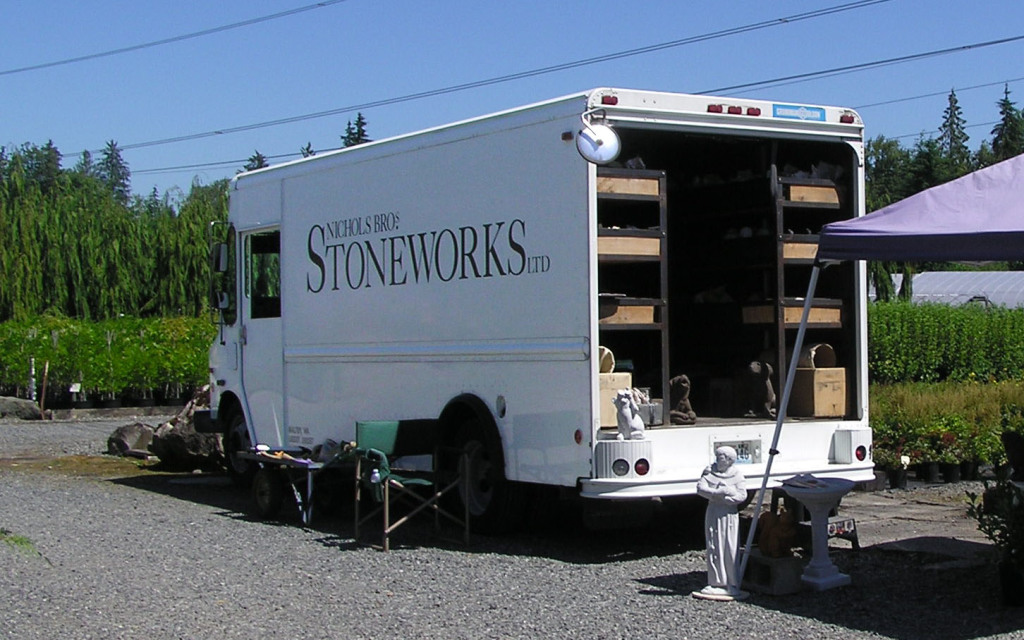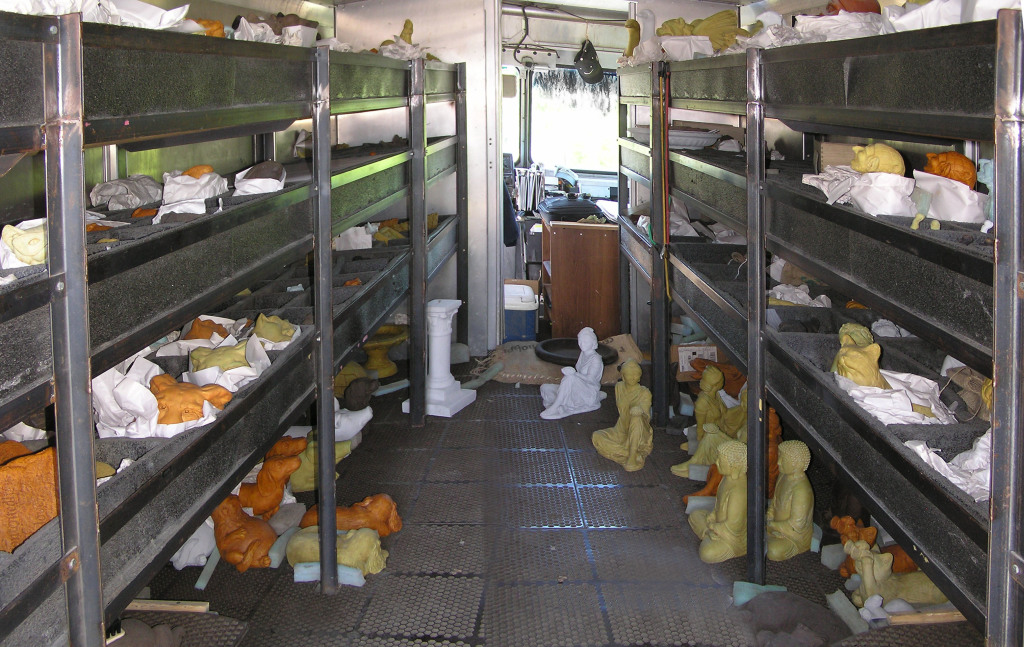 We hope our wholesalers will consider our products and programs, and remember; you will never pay shipping, freight or delivery charges via the Stonewagon Van. Please contact us for more detailed information about our Stonewagon Program.
Hope to see you on the road soon!
Sincerely, your Stonewagon Sales Rep,
Dennis Anderson