< Back to Sandstone Statuary Collection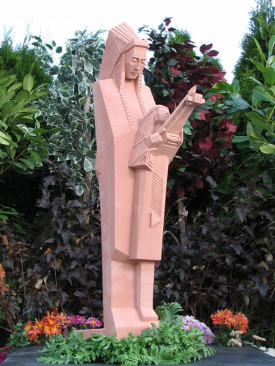 Downloadable Files
The product details are available in Adobe Acrobat PDF format. Select the link below.
Nakomis PDF
Frank Lloyd Wright Collection
Authenticated by the Frank Lloyd Wright Foundation, Cast In Reconstituted Stone
The companion piece to the Nakoma, this 54 inch tall Winnebago tribal elder is teaching his young son to take the bow and arrow to the Sun God. Another extremely detailed piece, the 4 1/2 foot tall statue weighs 380 lbs.
Please email or call us for prices and freight charges.
sales@nicholsbros.com / (800) 483-5720
Available Colors:





Nakomis - Dimensions:
Height
Weight
54"
380